Announcing "Hacking the Matrix Code: A 3 Day Fully Immersive Workshop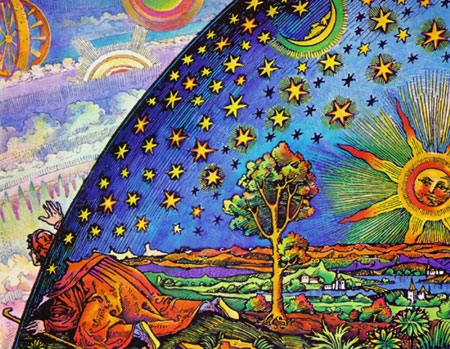 Thank you for signing up for my newsletter. This is the very first one I have sent out, because I have something very exciting to share…

If you keep up with my website, www.provinceofthemind.com then you know of my research into the Holographic Universe theory over the last few years. More and more, scientific evidence from many different fields is confirming that we live in a 3D fully immersive holographic simulation. For more info, check out my video "Waking Up on the Holodeck" (link below)

What has really galvanized me about this research is how far-reaching this theory truly is. Not only does current science reveal the underlying structure of our reality, but ancient religions and mythologies are also confirmed by the emerging data. Quantum Physics, Computer Science, Neurophysiology and Astrophysics now seem to be proving that Advaita, Buddhism, Hermeticism and Alchemy , with astonishing implications! I am delighted to announce that I will be doing a workshop, "Hacking the Matrix Code," that not only intellectually explores the implications, but directly applies them to your personal life for a mind-blowing and life-changing 3 day experience.

This workshop combines the wide-reaching Holographic Universe Theory with hands-on practices and exercises specifically designed to create the internal conditions conducive to Awakening (or in Holographic Universe parlance, "Level Up"). Often, we are so deeply stuck in habitual patterns that we lack sufficient will and energy to break out. This workshop will help you "unvelcro" yourself from your usual worldview and ego boundaries, and give you the opportunity reach "escape velocity."
Are you ready to "crack your cosmic shell?"
As a life-long seeker, I have delved into just about every mystical system known to man, in the quest of what I call "God Juice" – that is, the Divine Energy that permeates all things. If you are attracted to my writings, it's a safe bet that you are also a seeker, who has tried to break free of the mental conditioning of both culture and ego.

Since discovering the Holographic Universe Theory, my own conscious development and understanding took a quantum leap. I now see the essence of what spiritual practices from many traditions are aiming at. I can see the larger patterns and trajectories, giving me an unprecedented insight into both my life and the world at large.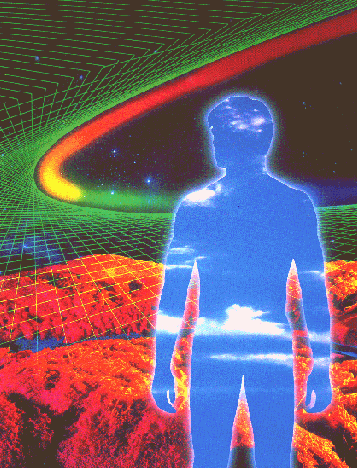 This workshop draws from multiple traditions, teachers and philosophies, along with cutting edge science and neuropsychology for a streamlined, impactful event sure to set the stage for your breakthrough to a new paradigm.

It is my intention to share this insight and deeper understanding with as many people as possible, in the hopes of helping to create a "critical mass" of Awakened individuals. This is why I am asking such a low price, just enough to cover my own costs, to expose as many people as possible to these life-altering ideas in order to help save our embattled planet and species.

Since you took the time to sign up for my all-too-infrequent newsletter, I am offering you a special deal for this unique experience. The full price of the "Hacking the Matrix Code" workshop is $299, but for subscribers, the price is just $149! That's more than a 50% discount!


Use this handy Paypal Link to get the Special Subscribers' Rate!


Registration for "Hacking the Matrix Code" Workshop includes:
2 vegetarian meals
Moving Meditations/Trance Dances with DJ Quayzar
Movie Night (with popcorn)
Impactful Individual and Group Exercises
Intensive Self-Inquiry
Expert Guidance from an Award-winning Educator
And MUCH MUCH MORE!
This workshop is the distillation of some 35 years in the field of personal development, plus some 15 years experience in teaching, educational psychology and philosophy of education. Drawing from such widely-flung fields as ancient Greek philosophy, cutting edge quantum science and string theory, to mythology and drama to crack into the mysteries of human consciousness and experience.

Learn More about the Hacking the Matrix Code Workshop HERE
I invite you to join us in beautiful Norman, Oklahoma on May 20, 21 & 22
If you are interested in the workshop and would like more information about local lodging and travel directions, please contact me: Email Dr. Dara for Info on Lodging and Travel to Norman, OK
To be a part of this paradigm-shifting workshop, REGISTER at the link below and either use the Paypal link or pay at the event (check or cash only please)
Click HERE to get your Special Subscriber's Rate!
Please REGISTER HERE after Paypal

Thanks again for signing up for my newsletter!

There are many exciting things in the offing, including public talks and appearances, an online course and more book releases! I'll be sure to not only keep you informed, but will give you the inside scoop and special deals for being a subscriber!

I look forward to seeing you at the workshop next month! And if you aren't able to make it, hang on... more mind-expanding explorations are yet to come!

Time to Level Up!!

Namaste,

~Dara

Click Here to See Dr. Dara's Video