Accessing Ultimate Freedom:
A Review of the Teachings of
Robert Scheinfeld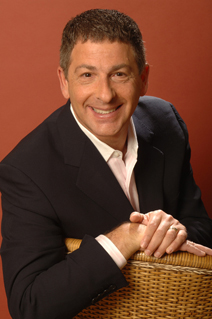 (Full Disclosure: I really really like this guy's stuff. It's True & it Works.)

I first happened across Robert Scheinfeld back in 2007, when I was living in Santa Fe, NM and going through some major changes. His then New York Times Bestseller book, Busting Loose From the Money Game, (see link below) was recommended to me by a Life Coach I was working with. At the time, I recognized that Scheinfeld had a similar view of reality to my own, but at the time, I was in too much turmoil to bond with the book.
Fast forward 5 years, and the drama levels never went down, but rather were cranked up to the "11" setting.  After moving my household several times in a few years, Scheinfeld's book resurfaced. This time, I devoured it and went looking for more, licking my chops.  And boy, did I find it...
In the intervening time from my 1st exposure to my eventual assimilation, Schienfeld had not slacked off, but rather has continued to boldly forge ahead and periodically resurface to give us a de-briefing of the territory.
I found he had a website with some really useful resources, including a free video course on what Scheinfeld calls "The Journey To Infinity." In this 9-part video course, Scheinfeld uses a multi-media presentation expounding on not only his Busting Loose From the Money Game teachings, but his further explorations into what he calls "Phase 2 of the Human Game."
The "Journey To Infinity"  course combines the Holographic Universe hypothesis with Non-dualism, covering very much the same ground as I have covered in my decades of consciousness exploration. Except that Scheinfeld has had access to resources, trainings and mentors that I lacked at the Bottom of the Atmosphere, where my character seems doomed to dwell. As a result, Scheinfeld has filled in some gaps & connected dots for me, allowing me to make make some rapid progress in 2013 - 14.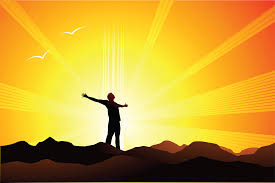 So impressed I was with the high quality of Scheinfeld's free offerings that last winter, I decided to pony up for his "Ultimate Key to Freedom" video course.  At $895, it is not cheap, but I feel it was well worth the investment in myself.  Scheinfeld's teachings are powerful and mind-shifting - I do not say this lightly.
Some think that teachers should give their teachings for free, but as a professional educator, I tend to disagree.  There is nothing wrong with receiving expressions of gratitude in financial form for sharing your knowledge and experience.  I find it interesting that we have no trouble with paying school teachers and professors (such as myself), but balk at paying for personal development/spiritual teachings... but that is a topic for another post!

In his "Ultimate Key to Freedom," Scheinfeld masterfully weaves together storytelling, psychology and nondualism, utilizing lots of videos and visuals, to create a truly powerful video course with real potential to shift your consciousness. Again, he covers much of the same ground as I have explored, but where I went into the historic, narrative and philosophical explorations, Scheinfeld's presentation is streamlined for maximal cognitive impact.
He introduces what he calls the "Truth Virus," which works to open the portal to what he calls "Phase 3," or living in non-attachment, in a clearer formulation than any other teacher I have yet to encounter.  Although The Course in Miracles also covers a much the same territory, it is not rendered in a form as easily assimilated as Scheinfeld's. Both are good teachings, but Scheinfeld is able to strip it down to the core essentials, without the religious trapping that makes the Course unapproachable for many.

Scheinfeld espouses a code of teaching ethics in which he refuses to merely repeat the teachings of others without having his own deep understanding, leading him away from the main pack of New Age self-help gurus and their echo-chamber teachings. He eschews "suntan" teachings, which give a temporary glow that quickly fades. Scheinfeld seeks only to impart that which he has verified through his own experience.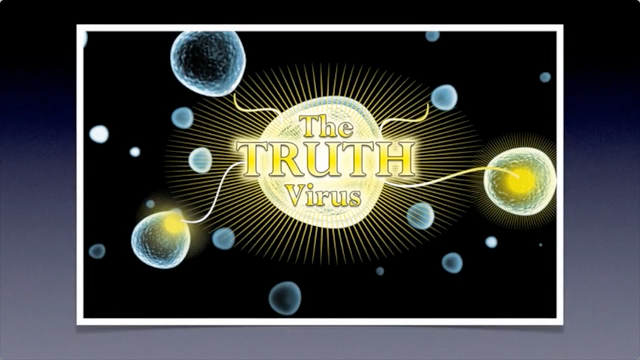 On that count, I have found Scheinfeld's teachings to be singularly effective for me. As I indicated above, his work closely tracks my own, that I have been pursuing almost 30 years. Only Scheinfeld has found the portal to the next level that I had already contacted, but was not yet able to cross through. With the help of Scheinfeld's teachings, I have been able to access another level of orientation to my so-called "reality" that, while my the crazed chaos of my life has not diminished, has allowed me to achieve and experience at an entirely new level.
However, Scheinfeld's work is not for everyone.  But it IS for people who are serious about escaping from the day-to-day soap opera of life. If you are not at that point in your own development, you will not find his teachings attractive. But if you are at that point where you are ready to "jump through the portal to Phase 3" (as Scheinfeld would language it), then I don't think you can do any better than Scheinfeld!
I must confess that I found his videos to be more digestible then his books, but that's my own bias.  I highly recommend the content in all his materials. I have not done any of his live events, but I would love to. His products are definitely priced high-end, but he does deliver on his word and then some. You get a lot for your money. If you don't have the funds for the Ultimate Key Teachings, never fear - there's plenty of free stuff on his website to give you a good running start.

Links for Books by Robert Scheinfeld
The Ultimate Key to Happiness
Busting Loose From the Money Game: Mind-Blowing Strategies for Changing the Rules of a Game You Can't Win
---
Return to
Province Of The Mind