Comparative Realities I: A Course in Miracles and Robert Scheinfeld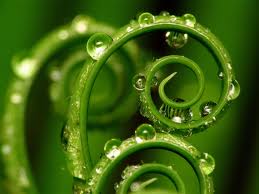 I am inspired with the coming of spring to initiate a new series of articles.  I've been neglecting my poor blog far too much of late, and want to remedy my benign neglect.  So here is the first in what I hope will prove to be a fruitful and helpful enterprise.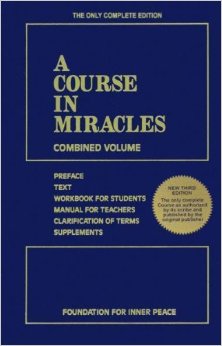 I started doing A Course In Miracles (a.k.a. "ACIM" or "the Course") again – probably my 6th or 7th round over the past 22 years.  Although I haven't been assiduous in my practice, I have had many relevant and helpful personal revelations, particularly about the imaginary nature of identity with the Course.
At this same time, I have continued my abiding interest in Non-dualism and the Holographic Universe theory.  This works pretty nicely with non-dualism in the Course.  And just 'cause I'm that kind of hard core, I've also been listening to Robert Scheinfeld's various video series ("Journey to the Infinite," "Ultimate Key to Freedom," and "The Ultimate Freedom Experience").
All of these different approaches are, in my humble estimate, complimentary of each other. A Course in Miracles gives a gradual but steady progressive approach, with the daily lessons breaking it down to specific tasks and thoughts for application to your daily life, which regularly yields helpful insights, even to someone like me, who has been doing the Course off and on for over two decades (admittedly, more off than on). 
I have reviewed both A Course in Miracles and Robert Scheinfeld, which you can access through these links above.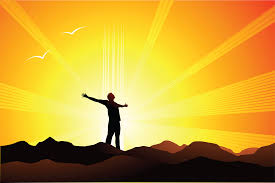 Then, listening to Scheinfeld's diamond sharp application of what I like to call Subjective Reality really helps the Course's lessons drive home.  Scheinfeld's videos hit hard and dive deep fast. He has not presented me with any unfamiliar concepts (after all, I have been trudging these grounds for decades), yet I find his presentation and analysis extremely insightful and helpful.  In his 3 video courses, he presents a set of mental "tools" that he calls "The Process," which are very useful and applicable to many of life's challenges and plot twists.  Although his introductory "Journey to the Infinite" video class series is available for free on his website, he does charge a pretty penny for his more advanced series.  I, for one, happen to believe it is worth it, but some object to shelling out hundreds of bucks for spiritual training.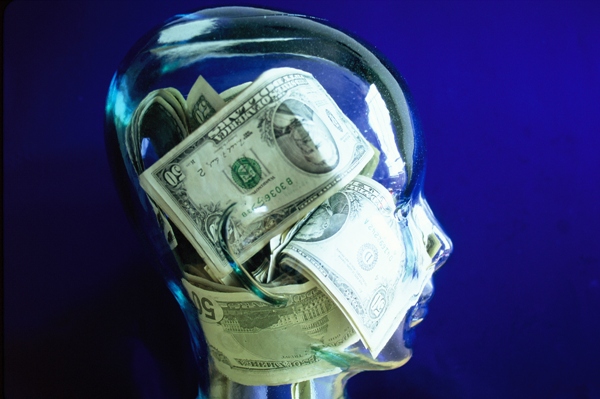 Tangent Alert: 
I do agree that spiritual training should be free as much as possible, and do what I can to help preserve that ancient tradition.  But I also believe that at a certain point, one must begin to make a real commitment to their path, whether that means devoting time for regular meditation and study, doing retreats and vision quests to gain self-knowledge, or even paying for books, classes or workshops. 
In our materialistic culture, one of the most important ways we denote value is through money.  We are willing to pay more for things we hold in higher regard, and likewise, we tend to dismiss things we get for free or low cost.  I do not mind paying those who devote themselves to being teachers payments for their work, even large payments, in certain specified cases.
If it can be put in a book, then do so.  But most of the stuff in books can only go so far, as much of the higher/deeper stuff is so experiential.  But there are many who have and do manage to enunciate the ineffable in such as way as to capture some element of its vast truth. 
Teachers at all levels are necessary to introduce what Scheinfeld calls "The Truth Virus."  Not everyone is ready for Scheinfeld's particularly potent strain, but I happen to like it a lot.
Back to the main discussion: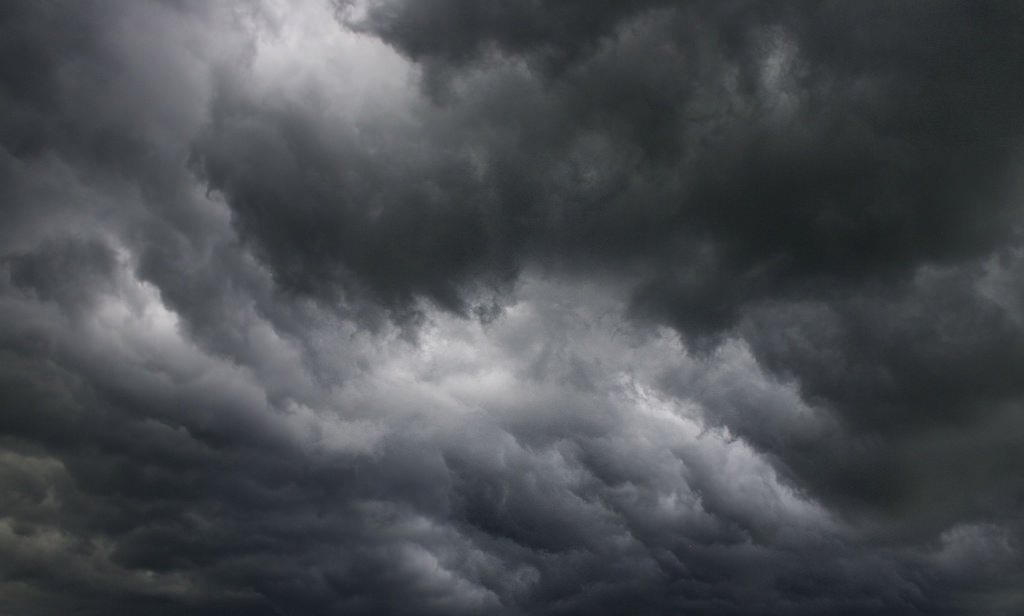 Photo credit: Christoph Kummer


Both the Course and Scheinfeld use imagery of pushing through clouds that block out Realization (whether that be called "True Creative Essence" or "the Light").  In the Course, those clouds are soft and foggy; whereas for Scheinfeld, they are condensed and concrete, requiring a drilling process, as opposed to a simple parting with your imaginary hands.  For my taste, I find Scheinfeld's metaphor of drilling more empowering and helpful than the Course's gentle parting.
Although both approaches point to the self-generated nature of those clouds and the reclamation of personal power through passing, I find Scheinfeld's tunneling to be higher octane, as the energy symbolized by the "tunneling" Scheinfeld's "Process" actively and consciously absorbs the energy, instead of just kind of passing through it.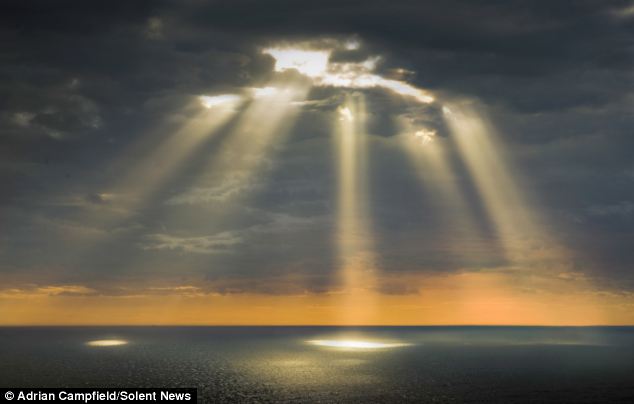 The Course is very helpful, as it gives a daily aspect to work, like digging at a specific designated "tunnel" through the clouds, as well as applying it as needed to whatever comes up during your day.  Scheinfeld's approach is more spontaneous, only applying the Process as things come up, but without the overarching daily topic.  So, with Scheinfeld, the progress seems more haphazard and dependent upon your ability to remember to apply the Process as much as possible when situations arise.  With the Course, you have your daily meditation routine, in addition to the ad hoc applications.
The Course has its down side, in my opinion, in that the language is often archaic and heavily biased.  For some people, this is actually a bonus, as it speaks to a part of their unconscious in a powerful way, echoing the language of scripture.  For me, this can be a barrier to understanding, as the vocabulary evokes historic baggage.  This is where Scheinfeld can be helpful, as he often has a similar message, but his wording is more contemporary, his examples more relatable and he leaves the religious baggage at the door.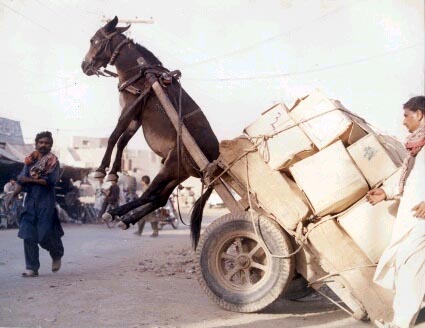 Scheinfeld has his down side also, in my opinion.  His style can be a bit acerbic – he enjoys cursing for effect (so do I), and can be dismissive of other approaches than his own.  He has an edge that may not be to everyone's taste, but he does get right to the point.  He likes to draw teaching examples from his own life, which is illustrative, but sometimes can be a bit much.  I am not saying that I don't find it helpful nor that I think he should change it teachings – not at all. 
Firstly, it is not my place to say what he should and should not include, and secondly, his analysis of the drama of his life is extremely helpful to pinpointing the specific obscuring beliefs in my own unfolding storyline.  It can be uncomfortable, but that's part of the point of going deep.  Not everyone wants to go there, and it is therefore not appealing to everyone. 
In fact, this is exactly the place where many seekers will quit – at the part where you start to deal with the nasty "malware" infecting your hologram, so to speak.  Scheinfeld does not shy away from this, but rather deals specifically with the root cause of what many could call negative emotions.  For me, this is a actually a positive, but for some, it is more than they can chew.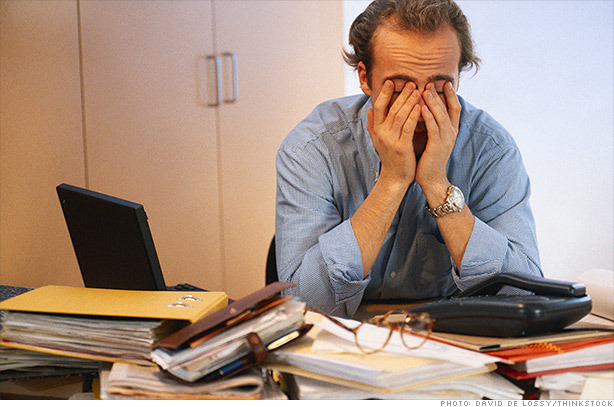 So…
The upshot is that I find both of these approaches to be highly complimentary.  Scheinfeld himself would probably say this all is unnecessary Mind Machine buzzing and whirring, but fuck him, anyway.  It's my blog.  In the 3 months since I have been using this combined approach, I find it very illuminating.  The Course provides me with structure that Scheinfeld lacks, and Scheinfeld provides me with more tangible methods to super-charge the Course's daily lessons.
I hope this little analysis of mine is of help to you.  Of course, if you are a reader of this blog, then you already know that it is all just metaphor and symbols, anyway…
For my next article in the series, I will be contrasting the worldviews of Hinduism and Buddhism…. probably… Or I might do a review of the different mental enhancements I have been experimenting with lately...

I am open to suggestions for other worldviews to compare.  What would you like to see?  Comment below!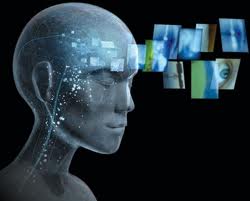 ---
Return to
Province Of The Mind