Subjective Reality in the Post-Democracy World

All over the world, it appears that democracy is declining. What does Subjective Reality have to teach us about dealing with life
in a Post-Democracy world?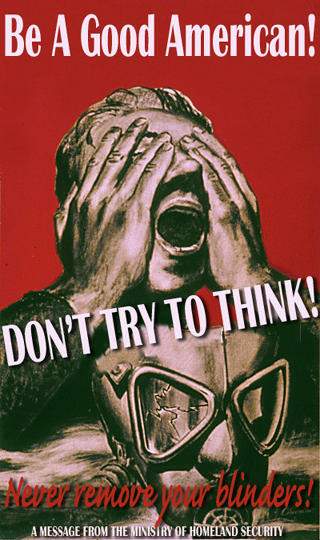 A Post-Democracy World

We saw a stunning example in Greece, the birthplace of Western democracies, when the people voted against continued austerity, yet Greek politicians agreed to increased austerity demands from her creditors. We see it in the USA in the uproars over civil forfeiture and other questionable law enforcement practices, the Confederate flag & rampant systemic racism, and most telling of all, the recent study out of Princeton & Northwestern University, showing how lobbyists trump the will of the people over 95% of the time.

For those born into nations like the USA, we were taught that if we followed the program, went to school, made good grades, and graduated from college, we would be assured a good paying job and an ever-higher standard of living.  But instead, we are find ourselves awash in debt from both student loans and credit cards, with a diminishing job market of mostly low-paying or part-time work.  The cost of living keeps on escalating, while corporations are granted billions of dollars in tax exemptions, despite public opposition to these kinds of policies.  Everywhere, from every direction, it seems, the average person is getting the squeeze.  Sometimes, it feels as though the world is crumbling before our very eyes.  It is.

So what is an emerging consciousness to do?


In the Subjective Realist way of looking at things, none of these things are random - all are interconnected.  Whether it be political oppression, problems at your job or even relationship challenges at home, all these difficulties have a common purpose. They can either lull us into a deeper state of sleep, wherein we think we are at the mercy of vast forces beyond our control, or the Big Squeeze (as I like to call it) can help us to awaken to the True Nature of Reality by revealing the ridiculousness of consensus reality.
By its nature, democracy appeals to the lowest common denominator.  It levels out all needs and desires to the same level, hence we see the fashionable travails of pop culture celebs, like the Kardashians or Caitlyn Jenner broadcasted in the media with the same (or higher) levels of hyper-concern as things like the death of African Americans at the hands of racists.  Everyone has their own cause and all are trying to garner the most attention and money to further their own goals. 
A great example of this is how Congress quietly re-authorized the so-called "Fast Track" authority while the nation was busy freaking out over the racist mass murder of church goers in South Carolina.  This bill granted the executive branch of government vast powers to make international trade policy agreements with no citizen or congressional oversight.
There are so many issues and problems that a well-intentioned citizen does not have the time or energy to research, much less mount an organized and informed response.  We have global warming (or is that an approaching new ice age?), fracking destroying groundwater sources, ISIL marauding through the Middle East, Iranian and North Korean nuclear ambitions, cities and even nations going bankrupt and only a single Wall Street bankster has served time for crashing the world economy in 2008... the list goes on and on.
Under such an array against the average person, it is easy to fall prey to fear and helplessness, and hope for some hero to come along and save us.  But all our heroes always seem to turn into villains, given enough time and power.  The impact of boycotts and petitions pale in comparison to corporate donations in the coffers of politicians.  Looking for an uncorrupted candidate won't work, when political action committees spend millions to ridicule and discredit them in the eyes of trusting tv viewers. Obviously, that is not the answer.
We can buy into the fear-mongering and cower in our homes, hoping that the encroaching darkness will somehow not notice us, or we can use this as an opportunity to recognize the ridiculousness
of the whole situation and wake up.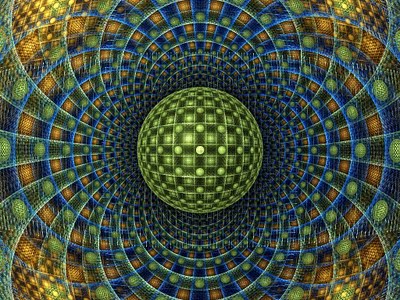 Utilizing Subjective Reality to Wake Up as
the World Goes Down the Tubes

In Subjective Reality, what we experience is all for the benefit of our own unique Inner Being, which has created these circumstances.  Inner Beings revel in human emotions, positive or negative.  Just like when you read a book or watch a movie, if the situation is not dire and the stakes high, then the story is boring. The same is true for us.  As the avatar or "game piece" of our Inner Beings, we are enacting a story of intense drama - the more drama the better, from the Inner Beings point of view!
Just like when Captain Kirk is cornered by Klingons and has to blow up the Enterprise, or when Doctor Who is surrounded by Daleks, all pointing their suction cups at him, extreme danger = higher viewer engagement and excitement.  If Kirk or the Doctor were able to disarm or to persuade the bad guys to cooperate in the first act of the show, there would be no reason for the remaining 45 minutes.  Conflict is the essence of drama, and we are living a dramatic enactment.  We are characters in the on-going story.
So of course everything is going to hell in a hand-basket.  Anything less would not satisfy a discriminating audience.  The trick is to remember this when in the thick of things.  Robert Scheinfeld has a great free online video course that can help.  His Ultimate Key to Freedom course (not free) is even more helpful.

The cyclic nature of this world actually works in our favor here, for if we are willing to stop listening to the clamour of a disintegrating world, we can discern the underlying patterns and cycles.  And once we can see these cycles in action, it becomes increasingly difficult to buy into the fear-production machine.  I am going to be creating a video course based on my research into "Hacking the Matrix Code: how we got here and what we can do about it," in which I will detail how layers of historical programming and "problem-solving" got us to the current level of sleep. No amount of problem-solving will ever eliminate all our woes because if it did, the story would be over.  There would be no "loosh" production (extreme emotional energy which form the fuel of the Storyline) nor need for awakening.

Once you begin to see the lines of the holodeck, it becomes easier and easier to avoid getting sucked into the emotional roller coaster we call "Life."

---
Return to
Province Of The Mind