Subjective Reality
in a
Holographic Universe

Happy Holidays, All!
I've been working on some new material and hope to have some exciting announcements in the near-future.

Just in time, since 2014 pretty much sucked pond scum.

2015 should be a lot more fun. I'll be doing a lot of speaking, traveling and writing projects this coming year. I hope to get The Finding Within, Book III of the my Subjective Reality-Steampunk series, the GrailChase Chronicles, out sometime in the spring. Book III gets pretty far out there, with Sophia going to Egypt with HPB & Haldane confronted with his own BS, all whilst the Illuminati scheme and plot to use the Holy Grail to turn the world into a fascist dystopia. Great meme-bending fun!

So you been forewarned...
However, in the meantime, here's a little sampler of some of the stuff I plan to
be cooking up in 2015!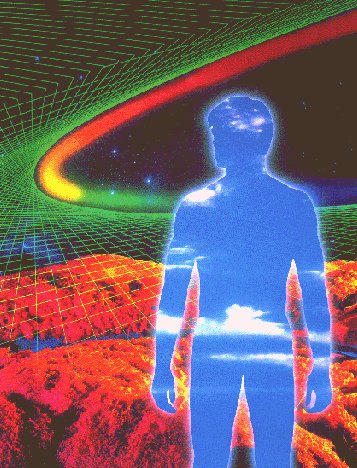 Recently, I have been using the model of the Holodeck from Star Trek as a model of reality and find that it fits in quite well with the Subjective Reality worldview.
There have been a lot of reports in the press for the past decade or so, indicating that recent Quantum Physics explorations are turning up evidence supportive of the claim that we actually live in a 3D projection of some sort of 2D recording material - in other words, in a hologram. Of course there are those who dispute this claim, but the efficacy of the model remains, whether it is proven to be an empirical "fact" or not.
If we are living "on the holodeck," then there are a lot of ethical, metaphysical and cosmological questions raised:
I)  Free Will - "The Holodeck Hypothesis," as I like to call this idea, suggests that our reality is a finished work.  The holo-matrix already exists, outside this level of "reality," and is the source of all Ultimate Causation in this plane of existence (inside the holodeck). Therefore, at the level of ordinary consciousness, we have no real free will, since we are simply the characters we were designed to be, our trajectories already cast and fated. In other words, some degree of determinism, whether that be "hard" (no free will at all) or "soft" (some small amount of free will).
This is in keeping with my own experience, as I have experienced seeing my whole life as a complete work of art, once the dimension of time was removed. The story is already written, even if I cannot access the full experience of the complete story all at once, but rather, have to move through the timeframe established within the context of the storyline. As the experiencer, or "player," within the holodeck, I can't change the film in which I am embedded from the level of the projection.  Just as a character in a movie cannot change the plot of the film in which they exist.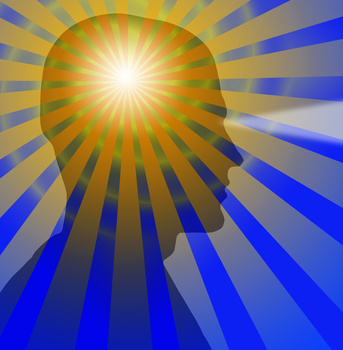 II) Cosmology - Who is the Creator/Author of the Holo-program?
Mainstream religions maintain that the creator is a deity, as traditionally understood (i.e.: God = All Powerful, All Knowing & All Good).  But Religions of the Book fail to adequately provide the identity of God sufficient to satisfy my deep curiosity. Christianity gives us a 3-in-1 God (Trinity), which has some potential, but doesn't go far enough for me. Jesus is the Son of God the Father - cool so far... But who is the Father? The way monotheism traditionally portrays Him, he just seems to be a sadistic SOB unworthy of humanity's devotion.
Star Trek offers us a different take: that of a Creator-Artist, that is, a holo-programmer/designer who is a skilled individual with a much greater vantage point and resources than the characters She creates within her program, whether it be a holoprogram for entertainment or educational purposes.
In Subjective Reality, this Holo-Artist/Creator who programs the individual storyline for each "player" to "run" corresponds to the Inner (Higher/Expanded) Self, and the storyline of the holo-program has specific content and timelines.  Therefore, the "player"  (or Lower Self, Ego, etc) alone does not have the power to make any real changes to the holo-matrix of the program it is in - the events in a given "player's" life are fixed to a pretty high degree: You cannot not change your species; you cannot permanently change your height/gender/body configuration without considerable intention and effort.  You cannot be in 2 places at once (unless you are a character written to have that special ability, which most of the other characters lack). You cannot defy gravity and the laws of physics without either serious equipment or serious conscious development unattained by most of us.  There are tons of these types of limits on us.  Gurdjieff says we live under 48 of these types of "laws."
Accordingly, then, the Inner Being/Higher Self/God has carefully crafted the story of our lived experience.

III) Ethics - If everything we experience is Intended by our Inner Being/Higher Self/God, and everything we experience as a "player" emanates from that same source, then the Non-Dualist are correct, and everything is one.  To abuse, judge or discriminate against anyone is to abuse, judge or discriminate against some aspect of your own Inner Being/Higher Self/God.  Serious moral (and religious/spiritual) implications here.
TO BE CONTINUED...

This is a small taste of my recent musings and research.
Please let me know what you think and if you would enjoy hearing more about this kind of stuff in the comments below.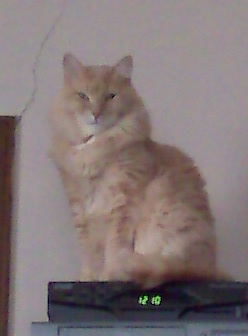 ---
Return to
Province Of The Mind